Bill Bernstein
photographer (Paul McCartney on tour)
US
Paul McCartney's personal photographer for 15 years. The former Beatle wasn't only shot on, off or backstage, but went to his studio as well - like Keith Richards (The Rolling Stones), Richard Branson (Virgin Group founder) or Philip Glass did. Besides celebrities the American documented the expressive hedonism in the disco scene of The Big Apple in the late 1970s – especially at world's famous night club 'Studio 54' - as well as the homeless of a New York mission nowadays. For internationally celebrated award winning portrait and documentary photographer Bill Bernstein "photography is anthropology".
Bill Bernstein
photographer (Paul McCartney on tour)
US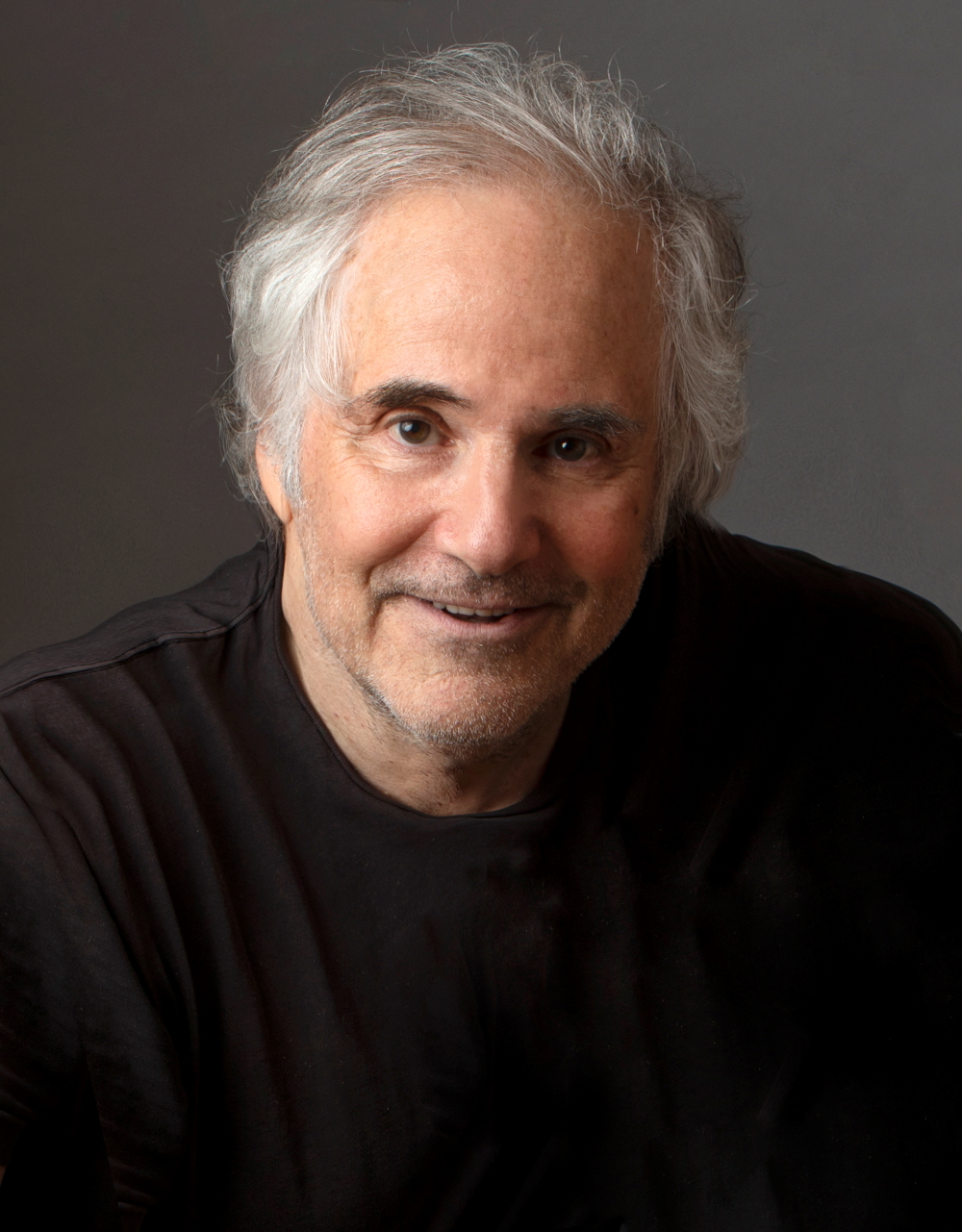 "A reputation somewhere between Sodom and Gomorrah." That was all that Bill Bernstein (* 1950) had heard about 'Studio 54' when New York's weekly newspaper 'The Village Voice' assigned him to document an award ceremony in December 1977. "Over the next five or six hours my world underwent a metamorphosis", he told London's free daily newspaper 'Evening Standard'. "Throughout the club I saw imagery that reminded me of Brassai's 1930s photographs of nightlife in Pigalle or Diana Arbus on the Streets of New York. I got very drawn into what I saw there, primarily the inclusiveness of different subcultures and cultures all meeting up in one place." Frequent visitor Andy Warhol, the influential Pop art artist, shares that describition of the club's visitors and vibe on store.studio54official.com: "Studio 54 was a dictatorship at the door, and a democracy on the dance floor. The crowd was a beautiful, harmonious mix of straight, LGBTQ, African-American, Latino, young and old, rich and struggling, as well as a few celebrities thrown into the mix. I give much credit to co-owner, Steve Rubell, for creating and casting" the perfect party night after night." In spite of all of the freedom of expression and open sexuality and drugs, I see a bit of innocence", Bill Bernstein said to documentjournal.com. "I mean, people were really just living their lives. Nobody was getting hurt. There was no hatred, there was no anger." The man's fascination resulted in becoming passionate about representing contemporary cultures and subcultures through the medium of photography. From the vibrant and expressive hedonism and inclusion of New York City's disco era to 15 years touring at Paul McCartney's side as his personal photographer, he's captured the previously unseen dynamics and subtleties of individual lives.
"You had to be there! But if you weren't, my photographs can take you there", he writes on his homepage. "Many of my images are time capsules of unique periods in recent American history which saw the ferment of post-Stonewall, pre-AIDS culture and the expression of sexual liberation, Women's Liberation, and Civil Rights."
Bill Bernstein's style in catching a piece of history is "unflinching and open—like the photographers who have long influenced me: Richard Avedon, William Klein, Diane Arbus and Irving Penn. Classic and timeless. Whether I'm shooting rockstars like U2, business titans like Richard Branson, or the homeless of the Bowery Mission, every photograph cuts through public persona to offer real faces and glimpses of the unguarded. It's all about the immediacy of the moment."
Bernstein services an international advertising and editorial and corporate clientele including 'National Geographic TV', 'Merck, TIME Magazine', LIFE Magazine 'New York Philharmonic'. His works are featured in numerous museums and galleries. He is the author of four coffee table books: "Night Dancin'" (1980), "Each One Believing: Paul McCartney On Stage, Off Stage, and Backstage" (2004), "DISCO: The Bill Bernstein Photographs" (2015) and "Last Dance" (2021). 
Bill Bernstein lives and works in New York City, his hometown.
Interview June 2022
Sharp shots: visual anthropology in the focus
INTUITION/IMAGINATION
Are great ideas based on intuition and - as a possible follow-up - do they reveal themselves in a kind of clear as well complete version that just to be realized? Or is it endless trials and errors that result in constant developments up until the final result?
Great ideas often come in the process of working on some sort of general idea. I often start with something in mind. I will often research existing photographs that I think might be a good starting point for a shoot. I always research my subjects to find out more about them. I will show some ideas to my subject and discuss what I have in mind. The feeling I am going for. The body language, expression, overall concept. The starting point might be based on an intuitive feeling about someone, or something I have read about them. It could be something that evolved from a conversation with the person I am photographing. The final photograph usually looks very different than the ideas I come in with! As I am shooting and talking and working with the subject new and unexpected things can (and hopefully do) happen. There is usually a brief moment when the subject and I connect in an almost magical way and I can tell that this is all working.
INSPIRATION
What inspires you and how do you stimulate this special form of imaginativeness?
I am inspired by lots of things. Music, painting, illustration, books, movies. You name it. Anything that sparks my imagination is good and useful. I have gone thru phases in the past. For a while I loved the Starn Brothers' cut and paste work. Then I fell in love with the Pre-Raphaelite's work. For me it's always a "feeling or a vibe" that I find appealing and that I try to bring in to my own work.
How do you separate the good from the bad and which ideas are worthwhile to be explored further or whether one idea has the potential of being outstanding really?
I am always striving for an outstanding image. No matter who or what I am shooting. No matter the format: iPhone, or high-res camera; studio or street.
I can almost "feel" a good image. It just jumps off the contact sheet or screen at me. It is an image where my ideas and concept has worked well and sometime better than I imagined. When an idea is not working it seems pretty obvious to me, so I move on to the next idea. When something is working, I "feel it" and I often push it until I feel a sense of satisfaction.
CREATIVITY
If problems occur during the creativity or one's stuck, how can that be solved?
Sometimes it seems like nothing is working during a shoot. At that point it's good to just momentarily shut down and get out of the "bad loop" that you are in with your creative process. You can't make a bad idea work by doing more and more of the same thing. Try something completely different, even if it's crap. Just move on and see where it ends up. Often you find your way out. When the road appears, you know it.
How is innovation still possible if one has established a distinctive style?
I am always looking at new work as well as old work. If I see something interesting I will try to copy it to see where it leads. I will generally end up with something innovative but it will always have my spin on it because that's just what I do, and what I like. 
SUCCESS
Is it desirable to create the ultimate/timeless work, but doesn't "top of the ladder" bring up the question of "what's next?" i.e. isn't such a personal peak "the end"?
I am always trying to create a timeless piece of work. Trying to do something new and better than the last thing. That doesn't mean that's the end. There is always the next one, and the one after that. That is the fun of the creative process. It never ends. It is a lifelong process and a challenge.
MY FAVORITE WORK:
A photograph of Paul McCartney taken around 2004 in a studio in London. I worked with Paul over a 15-year time span so I worked with him many times and got to know his quite well. I wanted to create an iconic image of him in his Armani Suit. We started off with some serious and elegant portraits. I really wanted to mix it up a bit. I knew how much Paul and John loved Elvis Presley so I asked Paul if he had an "Elvis Move". He then came out with this beauty! In my opinion this photograph represents a perfect collaboration between photographer and subject.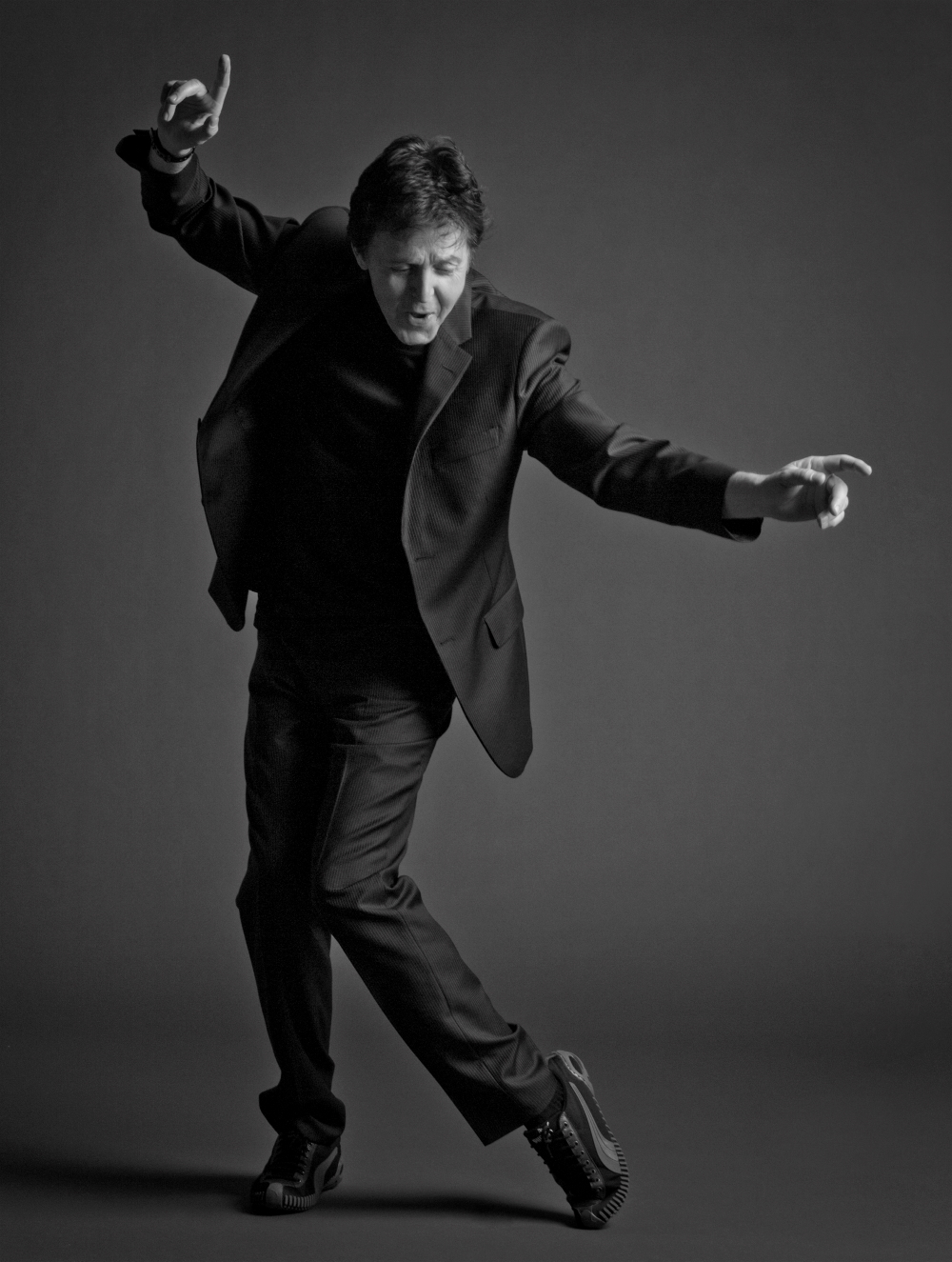 You like(d) what's offered here? Please show your appreciation by donating to one of the recommended charities.
Donate now