David von Bassewitz
one of the world's best illustrators
Germany
"The world's 200 best illustrators" list features this artist. To be part of a special by Luerzer's Archive is a global accolade because the bi-monthly publication is "one of the foremost advertising magazines in the world" (THISDAY, Nigeria). It was a deserved recognition for this multi-awarded German freelancer whose drawings are published in BBC History Magazine, The New Scientist, Le Nouvel Observateur, Sciences et Avenir, German weeklies like Der Spiegel, Die Zeit, Stern and by advertising campaigns of renowned international marketing agencies as well as by the Goethe Institute. Besides his daily biz "the best illustrator 2010" (Art Directors' Club Europe) has published graphic novels on very controversial persons like the Avantgarde-composer Karlheinz Stockhausen ('Der Mann, der vom Sirius kam') and the serial killer Karl Denker ('Vasmers Bruder').
David von Bassewitz
one of the world's best illustrators
Germany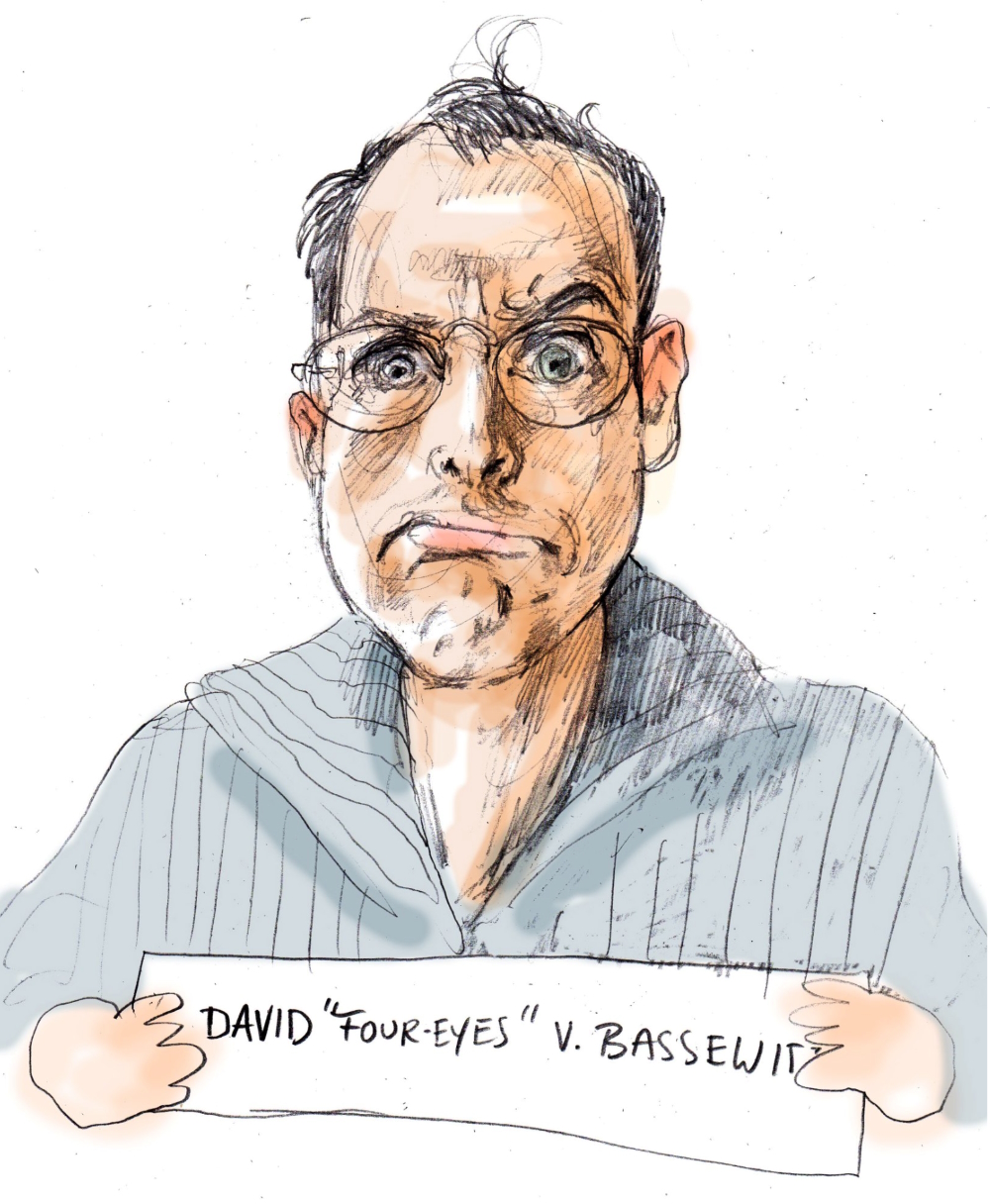 Barack Obama or a white American cop who's kneeling on the neck not of a black person but the Statue of Liberty: two different drawings that show that David von Bassewitz is not only an illustrator with a pointed feather but of artistic and stylistic versatility too.
There are some indications that David was born with an artistic talent in 1975. One of his ancestors is the German author and actor Gerdt Bernhard von Bassewitz (1878-1923), famous for his fairy tale 'Little Peter's Journey to the Moon'. His Bavarian descendant was enthusiastic about comics – even during lessons at the high school in his hometown of Erlangen as nordbayern.de found out: "He once tried to convince his German teacher with 'The Hunting Party', the visionary graphic political dystopia by Enki Bilal and Pierre Christin: in vain. Comics are "nonsense", "something for childish minds", the teacher told him back in front of the whole class." That judgement couldn't stop young David from studying Cinematography at the Erlangen University and Illustration at the University of Applied Sciences in Wuerzburg later on. His diploma thesis 'imago' was awarded by the ADC/Art Directors Club Germany already.
This trilingual creative (German, English, French), who has been teaching for ADC Germany from 2014 to 2017 and is a tutor at the School of Design in Muenster (Germany) now, works with lithography pen and ink, but also masters the photorealistic acrylic technique. His craftsmanship in harmony with good ideas secured him an exhibition at the National Portrait Gallery in London as well as numerous awards like the Golden Award of Montreux, Silver Lion of Cannes, and Le Grand Prix de la Bande Dessinée Européenne.
David von Bassewitz lives and works in the medieval city of Luebeck in Schleswig-Holstein, the northernmost state of Germany.
Interview February 2023
The power of original thought processes: condensed communication in illustrations
INTUITION/IMAGINATION
How does intuition present itself to you – in form of a suspicious impression, a spontaneous visualisation or whatever - maybe in dreams?
All of the above in fact. A reliable source of inspiration is the transition from sleep to full consciousness.
Will any ideas be written down immediately and archived?
Sometimes. Others stay in my mind to be progressed later, some vanish.
?: How do you come up with good or extraordinary ideas?
By gathering as much inspiring information as possible via books, internet, exhibitions.
?: Do you feel that new creative ideas come as a whole or do you get like a little seed of inspiration that evolves into something else and has to be realized by endless trials and errors in form of constant developments up until the final result?
I experience both of those creative processes and both have their advantages.
What if there is a deadline, but no intuition? Does the first fuel the latter maybe?
Absolutely. I work best if I know when exactly my creative processes need to be condensed to something that can be communicated in one form or another.
INSPIRATION
What inspires you and how do you stimulate this special form of imaginativeness?
I adore unexpected and original thought processes that can manifest themselves in books, movies, exhibitions, interviews.
?: How do you filter between ideas worthwhile pursuing and bad ones that you just let go of?
It's a gut feeling most of the time and the awareness that I'm communicating something that may prove worthwhile to my fellow humans.
Has it to appeal to you primarily or is its commercial potential an essential factor?
The first.
Do you revisit old ideas or check what colleagues/competitors are up to at times?
Absolutely and very gladly so. I love being inspired by my colleagues.
CREATIVITY
Which time/place/environment suits your creative work process the best (tranquillity or pressure) and which path do you take from theory/idea to creation?
Both are necessary I think. The classical path: Idea, sketch, finalization.
What is better in the realization process: speed and force creativity i.e. grasp the magic of the moment, or a slow, ripening process for implementation/elaboration?
Both are equally important and the need of either one often manifests itself in the course of a project.
?: Do you have any specific strategies you use when you are feeling stuck creatively?
Wrap your head around something else for a while. Sometimes creativity works best in a backseat cerebralwise.
How important are self-doubt and criticism (by others) during such a process i.e. is it better to be creative on your own, only trust your own instincts, or in a team? 
Of immense importance. Those can be very powerful driving forces for creativity but you always have to keep the upper hand and final cut so to say.
Should a creative always remain true to him-/herself including taking risks & going against the flow or must one, for reasons of (commercial) survival, make concessions to the demands of the market, the wishes of clients and the audience's expectations?
I think a creative is well advised to be able to tread both paths and should try to find a way to harmonize the one and the other.
How is innovation still possible if one has established a distinctive style and, just in case, is it good to be ahead of one's time even one hazards not being understood?
Remain curious, allow yourself to be inspired by new thoughts, try out new techniques, new approaches, busy yourself with topics you don't have a clue about, leave your comfort zone every once in a while. And absolutely. 
When does the time come to end the creative process, to be content and set the final result free - or is it work-in-progress with an endless possibility of improvement?
It's the latter but if there's a deadline you have to meet you have to let it go. There will be new projects you can ponder.
?: In case of failure or - worse - a creativity crisis how do you get out of such a hole?
Walk it off.
SUCCESS
Should/can one resist the temptation to recycle a 'formula' one's successful with?
No, why? But never stop developing other ideas and tread different paths. Always try to hold another ace up your sleeve.
Is it desirable to create the ultimate/timeless work, but doesn't "top of the ladder" bring up the question of "what's next?" i.e. isn't such a personal peak "the end"?
It's desirable to always strive for that but to always find joy in the fact that there's always something else to explore further.
MY FAVORITE WORK:
The work I'm most proud of is certainly the graphic novel "Stockhausen - Der Mann, der vom Sirius kam" that I created with Thomas von Steinaecker. It´s got a lot to tell and from what I hear it proves to be a joyous and inspiring read.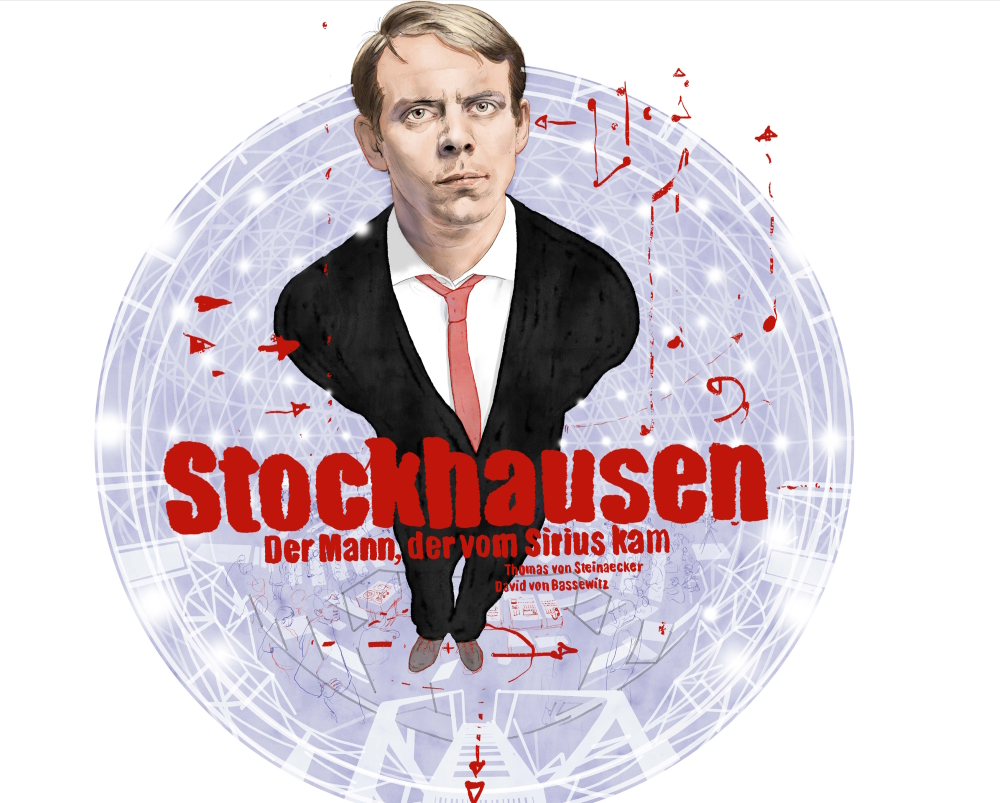 You like(d) what's offered here? Please show your appreciation by donating to one of the recommended charities.
Donate now