Richard Starzak
('Shaun the Sheep') director / screenwriter / animator / creative director of clay-motion movies
GB
The clip for Peter Gabriel's only US number one hit 'Sledgehammer', according to TIME magazine "one of the best music videos of all time"; but above all the adventures of the plasticine character 'Shaun the Sheep', best known internationally from television and cinema: these are just two important references from the CV of the English animated film director and screenwriter Richard "Golly" Goleszowski. To ensure that this tongue twister did not cause his two children any problems in their lives, he renamed himself Richard Starzak.
Richard Starzak
('Shaun the Sheep') director / screenwriter / animator / creative director of clay-motion movies
GB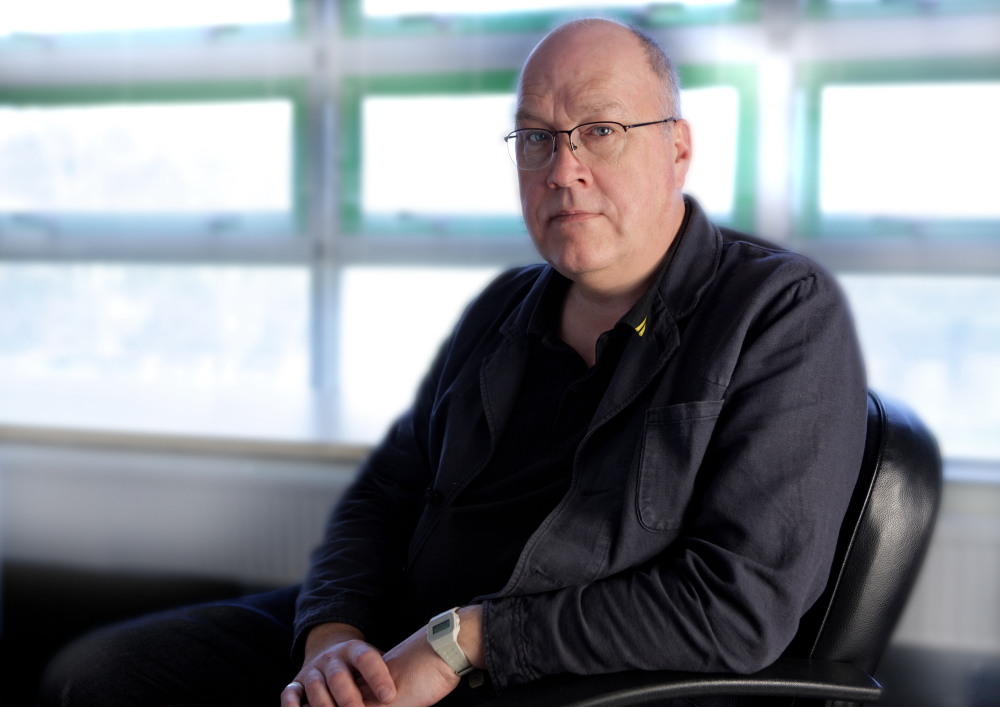 After completing his studies in fine arts at Exeter College of Art and Design, the son of Polish immigrants (* 3 April 1959) specialised in animation and worked for nine years at Aardman Studios in Bristol (being the first employee at Aardman Animations in 1983). The film production company is a major international player in the field of labour-intensive animation of figures made of plasticine and stop-motion effects, such as those used in their Oscar winner 'Wallace & Gromit' or the cinema flick "Chicken Run".
In 1992, Golly went freelance, worked in New Zealand and elsewhere, and received 19 international awards for his directing work on the amusing animated three-parts "Robbie the Reindeer".
Back at Aardman, the multi-talented artist (painting, playing the ukulele, throwing boomerangs) was responsible as creative director for directing and various scripts for the plasticine character 'Shaun the Sheep' (started in 2007). The studio's first children's TV series was licensed in 170 countries and, although it does not have any dialogue, it delights young and old with its comedy, slapstick, charm, English eccentricity, richness of detail and allusions to cinema classics. Instead of the previously five to seven minutes short TV episodes, Mr. Starzak developed the 85-minutes long 'Shaun the Sheep - The Movie' for his protégé and his companions in 2015.
The divorced father of a son and daughter lives near Bristol (Great Britain).
Interview April 2015
Time-consuming work, great fun: bringing plasticine characters to life
ABOUT INTUITION & INSPIRATION
The Romanian-French sculptor Constantin Brancusi said about his creation process: "Things are not difficult to make. What is difficult is, putting yourself in the state of mind to make them." Before the creativity, there is intuition. Where does this intuition come from, what sparks it? How does it manifest itself – is it only a vague idea or tangible (for example, in pictures?)
I suppose in terms of storytelling, you have ideas you would like to see onscreen yourself, being stories, events, jokes. So yes, it's doodles and drawings that inspire me.
Is the timeframe of intuition only temporary or can it be supported by external factors?
The ideas-stage happens through the entire process. It's essential. Even in the last few days of shooting 'Shaun the Sheep : The Movie' we were re-boading the final scenes.
Is intuition reliant on spontaneity or is it possible to engage this spiritual resource at any time, consciously? If yes, how?
I don't know, how spiritual it is. You're just harnessing the part of your brain that has accumulated all the funny ideas you have ever had.
Do calm and relaxation further the "best" or is a tight deadline a stimulant for creativity?
A tight deadline is important to focus the brain. At the start of the process, it's good to have the time and space to allow you to throw up any idea, no matter how ludicrous. You need to be in a safe place with creative people you trust.
Which place/what environment is best for the creation / work process?
One that you can avoid interruptions, and an environment where there are no distractions. Working at home is filled with distractions. Also you need paper, pens, cards, pinboards.
What, if there is a deadline, but no intuition?
Despair and self-loathing.
Before intuition, is inspiration the primary catalyst? If so, what inspires you?
The primary inspiration is to tell a story that will make the audience laugh. And cry a little. Ideas don't come magically out of the ether though. It's good to talk everything out.
According to Philip Roth, "amateurs wait for inspiration while professionals sit down and work." How do you feel about that?
My co-writer, Mark Burton, would always say "Don't walk away from a story problem", and that "you have to stare at the screen until your forehead bleeds in the effort to get things working."
How do you separate the good from the bad, how do you know which ideas to explore further, which ones are maybe even ahead of their time, visionary ideas and which are not?
You have to trust your intuition!
What key characteristic does the idea need to be viable?
It needs to be simple enough that most people have experienced it themselves. It needs to have a resonance.
Do you write down an idea right away, because you might forget?
Yes, indeed. Sometimes I find good ideas I had forgotten about. More important to do the older you get!
Do you feel if an idea has the potential to be something big?
No. For instance, a small idea (as in the series) is a flock of sheep getting stuck together with glue. A big idea (as in the movie) is the reconciliation of a relationship that has gone wrong.
How long do you ponder an idea before creatively working on it?
That's impossible to say. Pondering is part of the process of working.
ABOUT CREATIVITY
According to novel-price-awarded author Nelly Sachs "everything starts with yearning". Do you agree?
I suppose so, though it's a very broad statement. You have to have the desire in the first place, to work on a 80-minutes film for three years.
Is it magic or torture to be creative?
Most of the process is fun. It takes a lot of hard work to get a story working, and 'firing on all cylinders', but the problem-solving throughout writing and production is hard, but very rewarding.
What is the process like from theory/idea to a practical creation?
That's a huge question, but a very broad answer is that you accumulate and generate lots of ideas, then the hard part is to fit them together and throw most of them away.
When you are in a creative phase, are you working as if in trance?
Here's no magic. It's just hard and thorough work.
Which is better for creativity: discipline and structured time-management or idleness?
Mainly discipline, but you need time to think, ponder and discuss.
Does age and life experience help with creativity or is a younger mind more creative, because it is fresh and untouched by experience? Does age equal more creativity? What about social / cultural heritage?
Experience is very important. I don't think you can be creative without some painful or damaging life experience.
Occasionally you will hear someone say 'we need a fresh young writer'. It's a bit like saying in a hospital 'We need an inexperienced brain-surgeon'
How important is talent for creativity? Is art of any kind based on talent?
Of course talent is important. It's hard to separate the terms talent, intuition and creativity. They all overlap.
Do you archive certain ideas to maybe check back when you are in a less creative phase?
Yes. I still noodle around ideas I had 30 years ago, but have never had an outlet.
Is it better to be creative on your own, only trust your own instinct, or in a team? However, in a team - how much of your own, personal idea is really left afterwards?
In animation films, it has to be a team effort. It's too big a job for one person. At 'Aardman', we have a wealth of talent and experience to draw on. We all help each other.
Is it true talent to trust other people to fill the gaps of your own deficits/ lack in creativity to produce something significant/great?
The advice of Chuck Jones (American animator, cartoon artist, screenwriter, producer and director of animated films like "Bugs Bunny", "Daffy Duck", "Wile E. Coyote and the Road Runner", "Porky Pig" and many others – author's remark) was: 'Surround yourself with talented people'. That is what I do.
Which roles play aspects such as sincerity, authenticity, self-doubt when it comes to creativity and are they useful for the creative process?
Authenticity is important. You have to believe in what you are doing, and you are not 'talking down' to people.
Which is better in a developmental process: speed, meaning to grasp the magic of the moment, or a slow, ripening process when it comes to implementation and elaboration?
The second part of your question is a better description, though a lot of the process is removing as much as you can. The best films have an unfettered simplicity about them, but to achieve that simplicity is very hard.
Is creativity mostly a fun process or one that means blood, sweat and tears?
It's both. No pain - no gain.
What is the individual satisfaction based on: a) self-realization and individual fulfilment, b) the (artistic) recognition or c) commercial success?
All three.
What is your personal motivation for creative activity?
I want to make people laugh.
Are creative people especially sensitive, because they have a particular feeling?
Most of the creative people I know are a bit mad in one way or another.
When does the time come to end the creative process, to set the finalized work free - or is there a never-ending possibility of improvement?
I think John Lasseter (American film director, producer, screenwriter, animator, voice actor and creative officer/advisor, directing/producings bestsellers like "Toy Story 1, 2 & 3", "A Bug's Life", "Cars 1 & 2", "Frozen", "The Incredibles 2" and many more – author's remark) , said: 'Films are never finished, only released. I've heard the same about painting, in that it's never finished, only abandoned. There's a lot of truth in there.
ABOUT SUCCESS
Is there a rule for successful artistic work, an individual prototype for success? In short: Is success projectable?
Nobody knows anything.
Did you ever deliver something that you thought was mediocre – but was successful?
No personally.
How big is the fear of failure, that a successful run might end and what follows is the fall?
Wow. Best to stay in the present moment, I feel.
How do you deal with failure? Is it important to have perseverance because success might come later on?
To quote a song ("Pick Yourself Up", sung by Fred Astaire originally – author's remark):
'So take a deep breath,
Pick yourself up,
Dust yourself off,
Start all over again.'
MY FAVORITE WORK
"'Shaun the Sheep : The movie' has been my best and most popular work. I have really wanted to tell longer stories with these characters for a long time."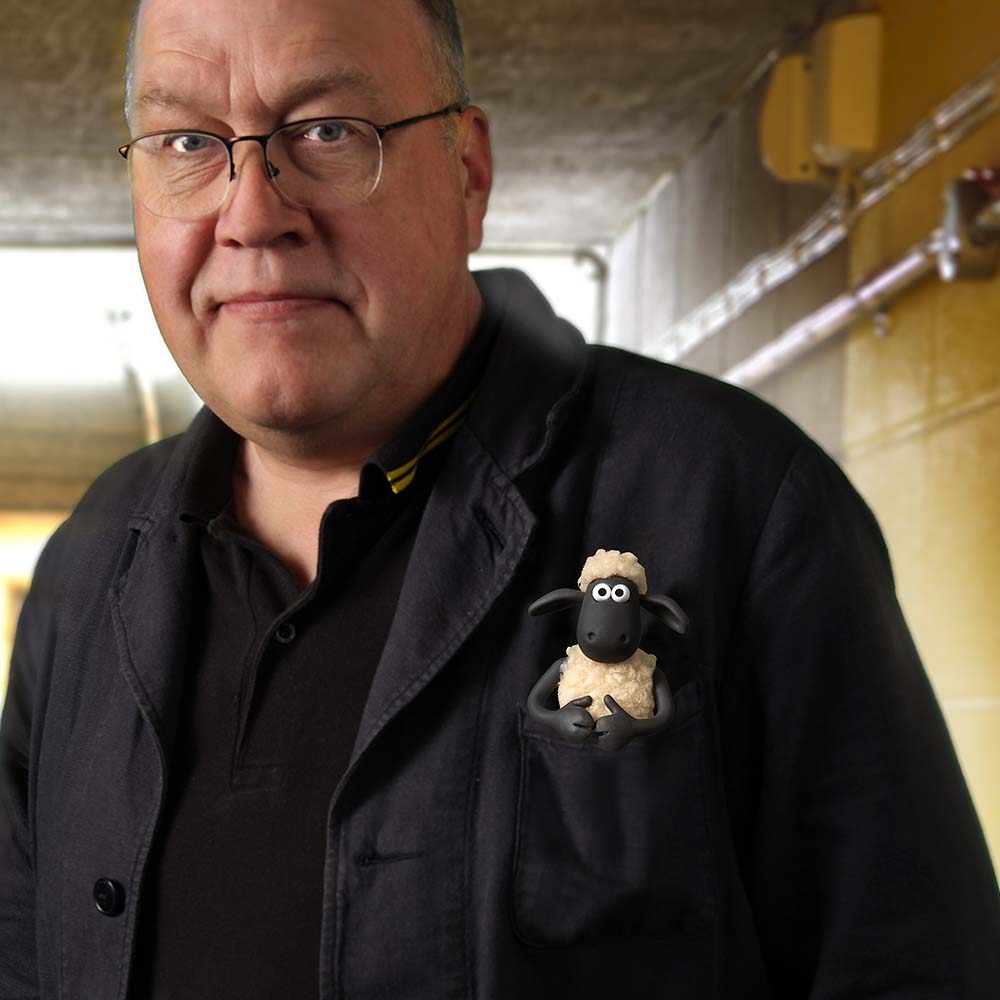 You like(d) what's offered here? Please show your appreciation by donating to one of the recommended charities.
Donate now