Alon Livné
fashion designer for Beyoncé & Co.
Israel
Beyoncé (on the occasion of the triumphant 'The Mrs. Carter Show' world tour 2013/14), Naomi Campbell, Jennifer Lopez, Lady Gaga, Kim Kardashian, Paris Hilton - a series of resounding names and yet this is only a small selection of those world-famous celebrity ladies whom Alon Livné has outfitted with gowns designed by him. Since then, at the latest, the Israeli has become one of the top designers not only in his home country but also internationally (and was therefore allowed to dress US actress Jena Malone for her role as Johanna Mason in the box office smash 'The Hunger Games: Mockingjay - Part 1', 2014).
Alon Livné
fashion designer for Beyoncé & Co.
Israel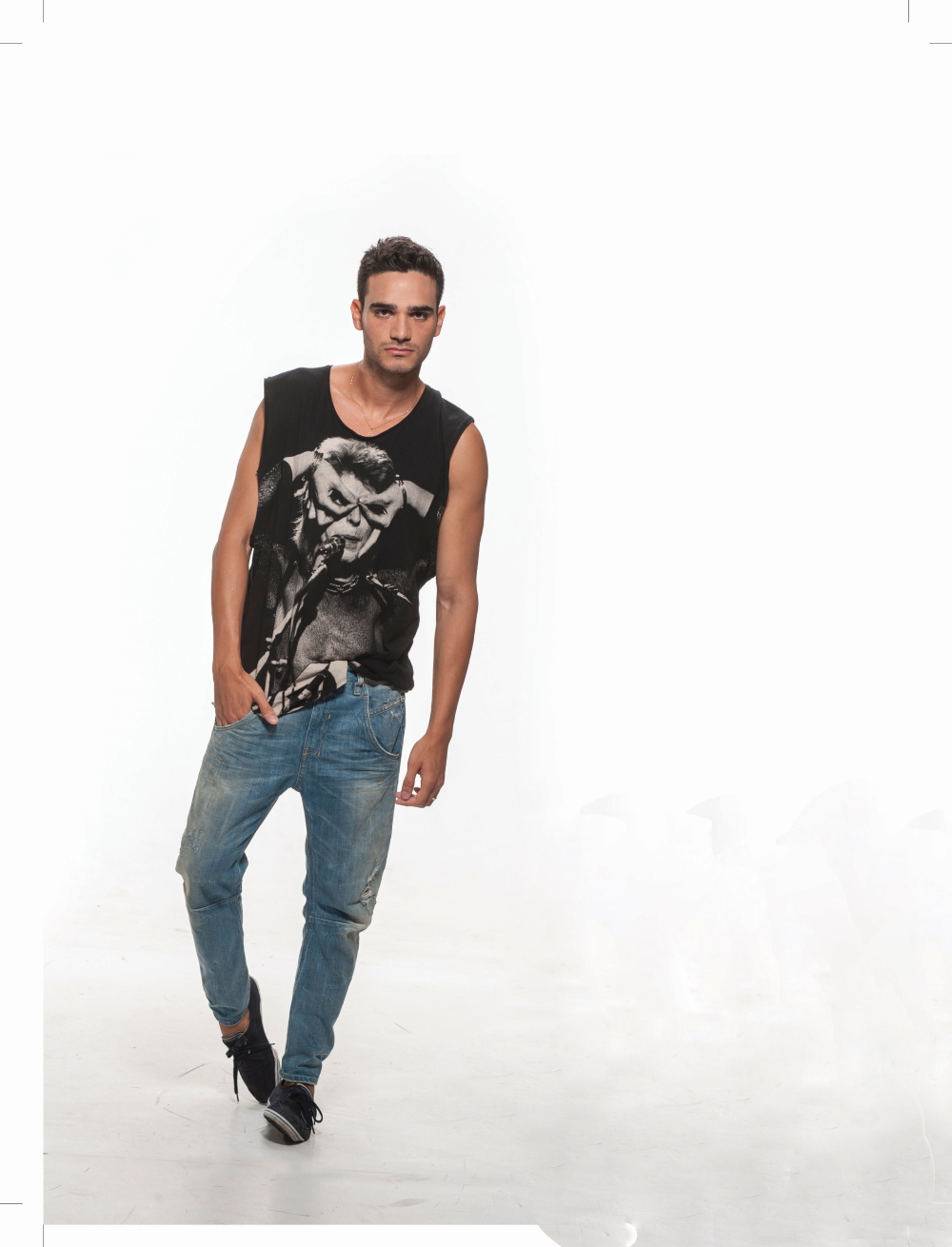 Alon Livné (* 18 November 1986) is an exceptional talent. This is proven by his impressive career. His fashion design studies at the Shenkar College in Tel Aviv were followed by a six-month internship in London with Alexander McQueen, the enfant terrible of the British fashion scene. Afterwards, the Israeli worked for Roberto Cavalli in Italy for four years, in the evening wear/couture department of the trendsetter and jet-set darling's company. His speciality there: Orders from celebrities and the international aristocracy. Returning to Tel Aviv from Florence, Alon Livné took part in the first edition of the Israeli version of the TV show 'Project Runway' in 2008/2009. Although, in his own words, he did not really take the talent competition seriously and primarily tried to have fun with the spectacle, his commitment was one hundred percent. For him, who can live well with pressure, it was no problem to design an evening gown within five hours or a swimming costume within 180 minutes. The reward for the commitment of the admirer of Jean Paul Gaultier's creations and Luc Besson's science fiction film 'The Fifth Element': winning the event and the award as "Next Big Fashion Designer". For him, this was the prelude to a steep rise in minimal time: a short time later, he founded a fashion label under his name and opened various boutiques. In 2013, Alon Livné's collection (unit price starting at $6,000) was presented - for the first time - at the New York Fashion Week. His cuts, which combine geometric and graphic shapes with elements inspired by nature and sometimes futuristic ideas, are praised by fashion editors and customers alike. Especially the bridal fashion line Alon Livné White is a worldwide attraction because of its' luxurious, innovative, extraordinary design.
Alon Livné, who sees himself more as an artist than as a commercially oriented fashion designer, lives in Tel Aviv (Israel).
Interview April 2015
Artistic demand: from national reality tv-show "Project Runaway" to worldwide box office smash "The Hunger Games"
ABOUT INTUITION & INSPIRATION
The Romanian-French sculptor Constantin Brancusi said about his creation process: "Things are not difficult to make. What is difficult is, putting yourself in the state of mind to make them." Before the creativity, there is intuition. Where does this intuition come from, what sparks it? How does it manifest itself – is it only a vague idea or tangible (for example, in pictures?)
My intuition is coming from different sources. Sometimes I come across situations in life where I draw inspiration, sometimes I conjure the inspiration and immediately I am starting to do sketches. My inspiration is not always understandable; I feel that this is something beyond that cannot be explained.
Is the timeframe of intuition only temporary or can it be supported by external factors?
I can say that I have both, sometimes it's a timeframe of intuition, sometimes it is supported by external factors and sometimes there is no intuition at all. I am not fighting with it, I am flowing with that feeling.
Is intuition reliant on spontaneity or is it possible to engage this spiritual resource at any time, consciously? If yes, how?
My intuition is very spontaneous. I feel it. So this is the time to sit and create.
How important is the own physical constitution? Is it true that sadness equals creativity (or vice versa?) To quote the writer Miller Williams: "the saddest joys are the richest ones"…
For me it does not matter. I can create in joy and in sadness. The only thing is that the results are different, the colour are different.
Do calm and relaxation further the "best" or is a tight deadline a stimulant for creativity?
Most of the time, I need to be tight in deadline, it keeps me alert and creative for new projects.
Which place/what environment is best for the creation/work process?
For each collection I start with inspiration-boards with images and materials that move me. They typically include a variety of photographs, landscapes, objects, personal pictures, fabrics, and more. I always play music in the workroom to create ambiance. I love classical compositions and Indian acoustics. I'll sketch for long periods of time, usually into the wee hours of the night (that's when the magic usually starts).
According to Philip Roth, amateurs wait for inspiration while professionals sit down and work. How do you feel about that?
I can say that I am working through inspiration. While I am in different places and I deal with materials such as iron or stone, I feel like Leonardo Da Vinci is leading me. I feel his presence powerfully. Even I cannot understand its' meaning, it is certain that it exists. I stopped resisting this feeling and I flow with it. Since then the results of my creations are simply breathtaking.
Do you write down an idea right away, because you might forget?
No, I never forget my ideas, since I see them in my spirit and I develop them in my mind. When I am ready, I draw them right away.
Do you feel if an idea has the potential to be something big?
Oh, yes. Most of my designs are futuristic. I feel the potential and it happened to me already a few times.
ABOUT CREATIVITY
According to novel-price-awarded author Nelly Sachs "everything starts with yearning". Do you agree?
I can agree with this. It can be the start up for everything. Then come a lot of other things like joy, the desire to express myself, and the creation itself, which composes lots of yearning.
Is it magic and fun or torture/blood, sweat & tears to be creative?
Creativity for me is my essence, even though it can be accompanied by joy or sadness. I do not pay attention to those feelings since creating for me is life.
When you are in a creative phase, are you working as if in trance?
Each of my creations are accompanied in a sort of trance. I have a strong passion which feels like trance. I don't feel the hours running… The day and the night are mixed without noticing and all the creations start inside of me. Only when I am ready, I carry them out.
Does age and life experience help with creativity or is a younger mind more creative, because it is fresh and untouched by experience? Does age equal more creativity? What about social / cultural heritage?
My mind is untouched from the day I remember myself creating, and this is from age of being five years old. I create without consideration in opinions or any situation happening in the world. From the moment I feel the inspiration I feel like I am in an out-of-body-experience, wrapped in a bubble of light, disconnected from reality.
Did you ever revisit an older idea, that you thought would be worthless but it turned out to be great/good? If so, why do you think that is?
Yes, I did revisit older ideas and I do it from time to time. I think it's good to do so since sometimes my creations do not suit the period, and when I revisit them I find some that are now their perfect time.
Is it better to be creative on your own, only trust your own instinct, or in a team? However, in a team - how much of your own, personal idea is really left afterwards?
I always create on my own, I have a great team, which helps me to realise everything, but as for creation, I trust only myself.
If you would make a pie chart: How are emotion, mind and commercial interests distributed in percentages when it comes to the creative process?
This is a main problem, I create mostly with emotion and mind, the commercial interest comes last. I can say that emotion and mind are 95% of my pie chart.
What is the individual satisfaction based on: a) self-realization and individual fulfilment, b) the (artistic) recognition or c) commercial success?
My first individual satisfaction based on self-realization and individual fulfilment; afterwards comes the artistic recognition. As for commercial success I leave it to other people to take care.
What role does perfection play when it comes to creativity? Is a completely perfect opus soulless?
The perfection comes in only after the inspiration and creating actually happens. I do not give my team or myself any alleviation since in my mind I already saw the final creation.
ABOUT SUCCESS
How do you stay open to critique despite success?
In my art as in art in general everything is in the eye of the beholder. I am very open to critique, but it won't change nothing from my creations and my way of doing. 100 people give you 100 opinions – so I stay in mine!
How big is the fear of failure, that a successful run might end and what follows is the fall?
I believe that it is impossible to stay on top all the time. There are always ups and downs, and I do believe that decrease is in order to increase.
Do you consider failure as a chance to be even more successful later on?
I believe that I am always learning from failure, developing and improve, correcting and thus going up. William Saroyan, the Armenian-American novelist, playwrighter, and short story writer (winner of 'The Pulitzer Price' for drama in 1940), said: "People become so good that they derive wisdom from failure. From the successes we learn very little."
MY FAVORITE WORK
My favorite trend is the transparency. I love using very nude linings under extravagant lace to create a sexy and interesting look. In the same time, I love dresses that combine conservative silhouettes with unusual elements like edgy cut-outs and transparent fabrics. There is nothing sexier to me than cut-outs combined with laces of different densities for unique exposure.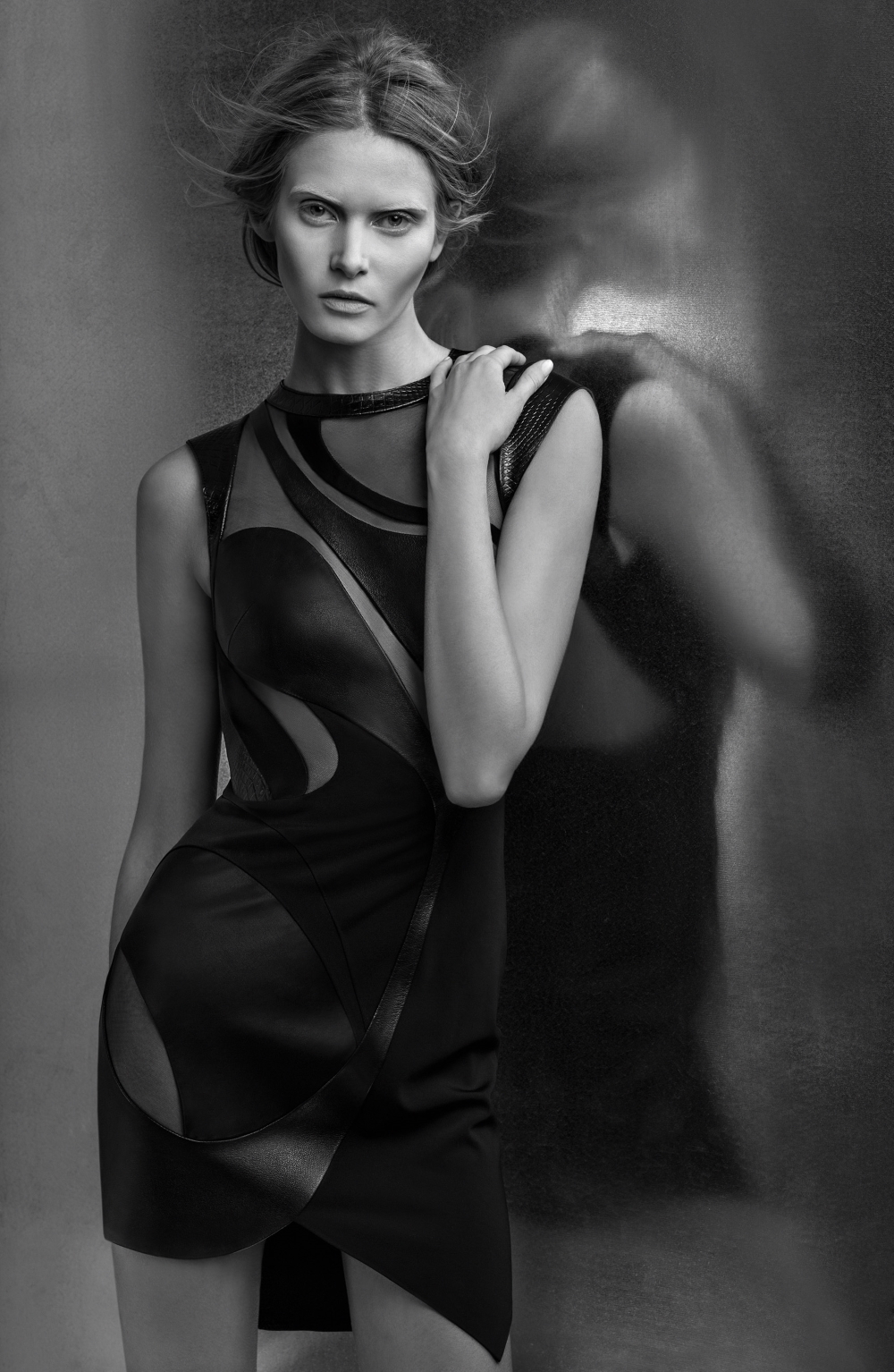 You like(d) what's offered here? Please show your appreciation by donating to one of the recommended charities.
Donate now